COVID-19 (Coronavirus) Information and Guidance for Customers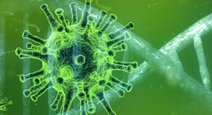 On this page you find information and updates on how we are responding to and dealing with the implications of the Covid19 pandemic. You can view our answers to the typical type of questions we receive or view more detailed information on our housing and care services.
We use two main sources for information, guidance and instruction - during this outbreak we recommend our customers use NHS Inform and Health Protection Scotland for accurate and up to date information.
We want to reassure you that we aim to deliver the best possible services in the current COVID-19 outbreak. In these highly unusual times, our foremost concerns are the health and safety of our customers, families, and our staff. That's why the government has asked us all to take sensible steps to slow its spread and we are following that advice.
Keeping in Touch
We have kept in touch with our customer during Covid19 and continue to connect with vulnerable people. We are here to help in any way we can so do contact us by phone and email as normal and you can find our contact details here.
Latest News
New rules mean that you must not make indoor social visits to other households. To stay safe and protect others, please follow these stricter rules now. From 25 September, pubs, bars and restaurants must close at 10pm. Read more about the new measures here.
Areas with additional local measures as a result of outbreaks of coronavirus (COVID-19). Find out what restrictions are in place if you live, work or travel in the affected areas.
East Dunbartonshire
East Renfrewshire
Glasgow City
North Lanarkshire
Renfrewshire
South Lanarkshire
West Dunbartonshire
For more information on what the restrictions are for each of these areas follow this link.
Aberdeen: additional restrictions in this area have now been lifted.
New guidance states:
Residents should not meet with people from other households in indoor settings in any authority.
If any resident is identified as a close contact of a positive case of COVID-19, their whole household should self-isolate for 14 days
Indoor visits to hospitals and care homes will be limited to essential visits only to protect the most vulnerable.
These restrictions are expected to be in place for 14 days but reviewed after 7 days. Further details on local measures can be found here
Everyone should remember the FACTS guidance:
F - Face coverings. These should be used in shops and on public transport (buses, trains and taxis)
A - Avoid crowded places.
C - Clean your hands frequently, using water & soap whenever possible.
T - Two metres - observe physical distancing.
S - Self-isolate and book a test if you are suffering from COVID-19 symptoms.
Remember, if you have symptoms or have been diagnosed with the virus we need to know so we can manage this.​​​​​​ To Report a diagnosis or symptoms of Covid19 please contact us as soon as possible. Our contact details can be found here.